mes amies

mx. morninstar

emily r. granger

naomi lestrange
Elizabeth "Lily" Marigold Hastings
nationality: british
age: 16 (depends)
gender: cis-female
wand: 12 1/2 inch, unicorn hair core, fir wood
sexuality: omnisexual
personality type: ESTJ

relationship status: single
birthday: april 17 (aries)
siblings: Juniper Hastings (younger), Oliver Hastings (younger), Jasper Hastings (older)
parents: Jackson Hastings, Alexia Hope-Hastings
species: witch, human

blood status: pureblood
favorite class: care of magical creatures
house: gryffindor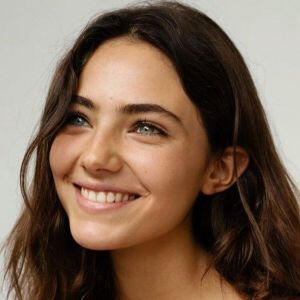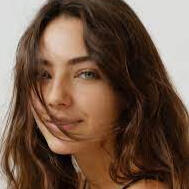 Savannah Carlyle Prynne
nationality: british
age: 27
gender: cis-female
wand: elm wood, 11 1/2 inches, unicorn hair core,
sexuality: pansexual
personality type: INFP

relationship status: taken
birthday: february 14 (aquarius)
siblings: James Prynne (older)
parents: Adonai Prynne, Lucille Prynne
species: witch, human

blood status: pureblood
favorite class: herbology
house: hufflepuff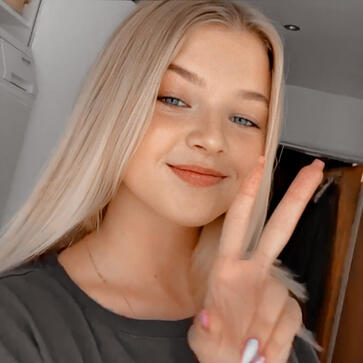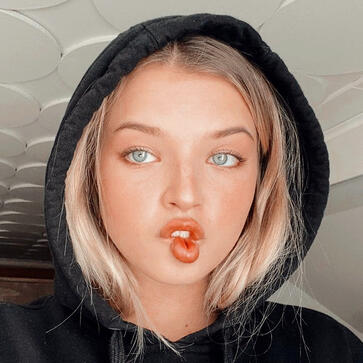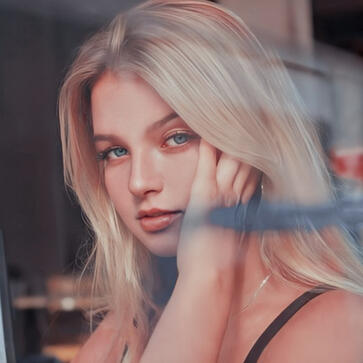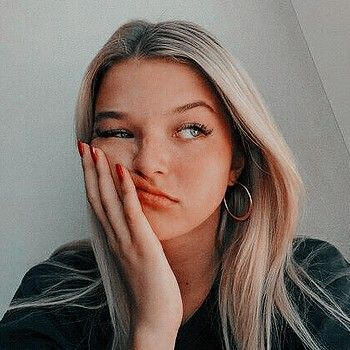 roleplay rules
➵ no asterisks (**)
➵ please try to write as much as i do
➵ use good grammar
➵ third person pov only
➵ literate style only
➵ i do mature roleplays on occasion
➵ tell me if you ever want to change things up or simply end the roleplay. don't worry about hurting feelings. i want us both to enjoy it.
James Lucas Prynne
nationality: british
age: 27
gender: male
wand: elder wood, phoenix tail feather core, 12 inches
sexuality: Bisexual
personality type: ISFJ

relationship status: Taken
birthday: august 18 (leo)
siblings: Savannah Prynne (younger)
parents: Adonai Prynne, Lucille Prynne
species: wizard, human

blood status: pureblood
favorite class: defense against the dark arts
house: gryffindor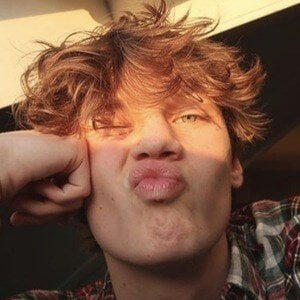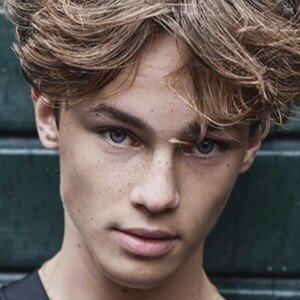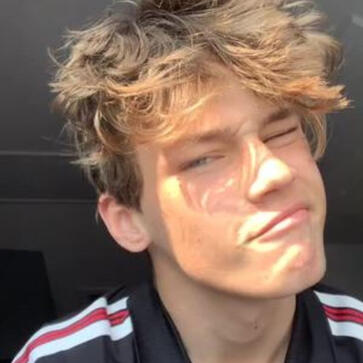 Cohen Edward Dunbar
nationality: british
age: 17 (depends)
gender: cis-male
wand: 13 inch, dragon heartstring core, elder wood
sexuality: straight
personality type: ENTJ

relationship status: single
birthday: may 3 (gemini)
siblings: none
parents: Gabriel Dunbar, Abigail Dunbar
species: wizard, human

blood status: pureblood
favorite class: potions
house: slytherin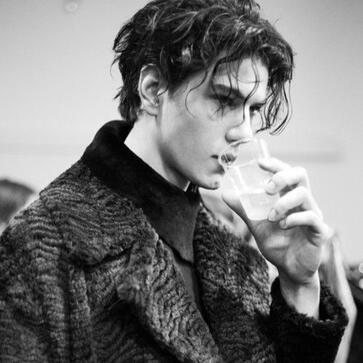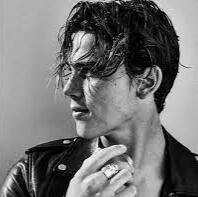 starter one
Amelia Corrin was blessed with a normal childhood. Normal parents, who worked as accountants at a local firm, perfect grades, breathtaking beauty, normal elementary and high school, normal friends, normal graduation, normal all of it. Amelia had a normal dream carrier too, like any other kid, she was determined to go to school to become a lawyer. She'd made it into Harvard law school, to no one's surprise, and she was now 18 years old at at the top of her class, set to graduate a year ahead of the rest.

Amelia had come home from college to stay with her parents during the winter holidays. Her parents had claimed they needed to do some last minute shopping, but Amelia was curious as how quickly they rushed out of the house. Naturally her curiosity overtook her and she snuck into her parents bedroom, looking for anything out of the ordinary. Under the bed, there were tons of papers. MISSING PERSON they all read. Amelia wondered what they were doing with all these random papers, but that's when she saw it. "Amelia Wiregrass missing," tons of the papers read, and they were scattered with photos...photos her parents had taken of her as a baby, or at least said they had. There were also photos that had been computerized advanced to show what she would've looked like now at age 18, and they were surprisingly accurate. Amelia didn't know what was going on here, but she was sure as hell determined to find out. She grabbed the papers and collected them into a stack, bringing them from her parents room and out to her car, which she drove down to the nearest police/detective station.

Amelia got out of her car and walked into the station gripping one of the missing pamphlets close to her chest. She looked around, trying to see if there was anyone there who could help her, and when a detective looking person walked past her she stopped him. "I think I have information on a case," she whispered, shakily still gripping the paper in her hands, hoping for some sort of explanation.

starter two

Amelia Corrin was a 19 year old girl, but she wasn't your average 19 year old girl. She lived in one of the largest penthouses in NYC, and surprisingly enough she was the one who afforded all of it. Amelia came from a small town in Maryland, her family had next to nothing growing up, and the minute she turned 16 (her parents had let her apply for emancipation, and it worked out in the end), she moved to NYC to pursue a career as an author. Never in her wildest dreams would she have imagined that career would take off. Millions of books written by Amelia, tons of bestsellers put there on the shelves by her...and absolutely no credit whatsoever. The named author of all those books was Jessica Mariola, and that was the name that millions around the globe knew. No one, not a soul, not even her closest friends and family knew that Amelia was face behind the ghost-author.

Amelia's favorite coffee shop in the whole of the city was one about a 5 minute walk from the building on top of which her penthouse resided. It was close to closing time, about 25 minutes away from it, when Amelia headed down for a quick cup of coffee before heading back to home for the night. She hadn't made any plans, but it was likely she was going to stay up till about 3 in the morning working on the latest edition of her fiction series that was set to come out within a few months. She was dressed in a t-shirt that her team designed, it bore the logo of the fiction series she was in the midst of writing, a nice pair of jeans, and a knit sweater over top. She wore her strawberry blonde hair up in a tussled bun and two small bracelets on her wrist. Amelia purchased her coffee like usual, paid the barista with a soft smile, and she was heading out towards the door when she glanced down at her cup. "You're beautiful" was written in the place of her name. She glanced back, and their eyes met...

starter three

Astoria Henwell, the princess abandoned at birth, the girl who never knew how great and powerful her parents were and never got to know where she came from, the girl who didn't know her last name. Myths of the lost princess had been spread about the kingdom for years, but of course this poor orphan girl was never suspected for a moment. Astoria had beautiful long strawberry blonde hair, soft emerald green eyes, and the bright smile of the parents she never got to meet. She was the kindest, sweetest girl you would ever meet, in fact she often got into trouble for bringing injured animals back so she could nurse them to back to health. She grew up in the town's orphanage, and it would've been a mistake to assume this was a fairy tale life, it was anything but. The headmistress placed in charge of the orphanage worked the girl's to the bone each day with more chores and tasks than a person could ever imagine, and for some strange reason Astoria was her favorite young girl to pick on. Astoria was always given the most, and the hardest, jobs, and she was punished for nearly every simple mistake she ever made. Needless to say, life was rough for her at the orphanage. Years passed, and Astoria grew up and learned to deal with her life in the orphanage, but finally she'd had enough. She decided she'd run away from the orphanage, start a new life for herself, she was 17 years old by then and believed she could handle herself out in the world. Astoria planned her escape for weeks, and on a cold November evening she finally succeeded in getting herself out of the orphanage. She snuck into the outskirts of the town, though she was poorly prepared; she hadn't thought to bring anything with her, the only things she had were the clothes on her back, she was dressed in the basic uniform all the girls wore at the orphanage, and the ring on her finger, the last thing she had to remember her parents by, though she was never quite sure how it'd ended up with her.

//

The time is now about a week and a half after Astoria's grand escape. She'd found a small street corner on which she'd bundled herself up in the bitter cold, but it was getting too much to bear. She hadn't eaten since she'd left either, another grave mistake she'd made. Astoria hugged her knees as a frigid wind blew through the ally, she'd begun to accept her fate and the fact that she would die out here because she so stupidly ran away without a plan for food or shelter. She was weak, tired, freezing, and alone, and Astoria cursed at herself, she thought maybe this wouldn't have happened if she hadn't been so reckless.

starter four

Lily hadn't been looking forward to the day they were learning how to dance in their class. The Yule Ball was coming up, so today was the day. But Lily didn't see the big deal with the whole dance, if it could even be called a dance, it was all a little drab. She'd been asked to go by a number of boys already, but she wasn't really looking for a date, and she was probably going to end up going with her friends. But when Professor Sprout called her up for her turn on the floor, she reluctantly stood from her seat and walked forward.

starter five

Cohen sat at a rickety old table in the ill-lit back corner of the Divination classroom, across from a friend of his, who was sitting at the same table. Professor Trelawny stood up in front, rambling on about a 'horrid future' like she always was. "God, she's mental. Ought to be fired, that one," one of the Slytherin boys scoffed, and the rest chuckled at the jab at the Professor, excluding Cohen. He, unlike his 'friends', wasn't interested in poking fun at Trelawny. Cohen was, in every sense of the word, bored with it all. He had the desire to do something...Fun, or better put, exciting. He didn't care what it was, anything would be better than this hell of a class. Still, Cohen didn't rise from his seat. He sat, leaning back in his chair, allowing himself to stare off into space and ignore Trelawny's lunacy and the Slytherin students near him, most of whom were still whispering insults about the Professor at the front of the room.

starter six

Joshua Channing was lounging about under a shady tree by the Black Lake. His dirty blonde hair hung just in front of his eyes as he stared out across the glassy water. Joshua looked like the least intimidating person one could ever come across. The one thing that didn't match his apparent personality? The lit cigarette, currently puffing smoke up into the air, between his lips. Joshua heard a crunch. Footsteps. And so he turned his eyes to where he'd heard the sound come from. "Hello?"
emmaline claire cunningham
nationality: british
age: 29
gender: cis-female
wand: n/a
sexuality: pansexual
personality type: INFP

relationship status: single
birthday: april 2 (aries)
siblings: none
parents:
species: muggle, human

blood status: muggle (with wizarding relations)
favorite class: anatomy
house: would-be-slytherin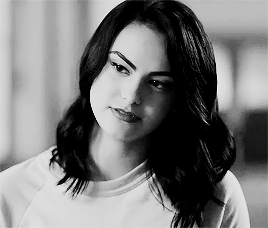 sophia grace malfoy
nationality: british
age: 16 (differs)
gender: cis-female
wand: 12 1/2 inch, phoenix feather core, elder wood
sexuality: questioning
personality type: INFP

relationship status: single
birthday: january 20 (aquarius)
siblings: three
parents: Savannah Prynne, Draco Malfoy
species: witch, human

blood status: pureblood
favorite class: potions
house: gryffindor